Americans always obsessed about classic cars. Muscle cars are among the most popular and they attracted a strong following ever since the sixties. The industry did evolve and we have so many great classic muscle cars that are now in high demand. These are the ones you really want to own. Just keep in mind that restoring in finding parts for them is not as simple as with the high performance Corvette parts available at the moment. In many cases you will have to dig deep so think about that before you buy, as well as this you need to think of additional costs like insurance & getting the best car wax to keep your car looking as best it can, if you don't know what car wax is right for you Gear Hungry have an excellent guide to read.
Plymouth Barracuda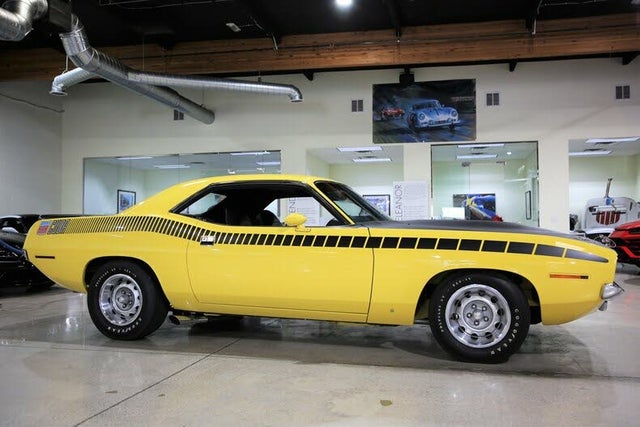 The Barracuda was a huge earner for many classic car enthusiasts, with some vehicles being sold recently for $2 million. Its history is rich, being launched in the year 1964 and waiting 6 years before it became widely popular. That was when the 7.2 liter engine with 390 horsepower was introduced. This is perhaps the most popular of the models since it marked the jump to mainstream for the Barracuda.
Pontiac GTO
The GTO is another classic muscle car that appeared in 1964. However, this one became popular in under one year with the nickname Goat. It is enough to say that this muscle car can reach 60 miles per hour in just 6.1 seconds. This makes it one of the fastest cars even when looking at today`s standards.
Chevrolet Chevelle SS/LS
This is an often mentioned car among enthusiasts. The muscle car did go through many redesigns as it was popular. Its origins were in 1966. Chevelle was an instant hit because of the classic front fenders, red-line tires, special wheel covers and the iconic black-out grill added. If you look for the rarest option, the SS 396 just had 100 models produced. This one costs close to $400,000 at the moment.
Shelby GT 500KR
The King Of The Road lived up to its nickname, leading to a whooping $5.5 million sales price for a special order model. The very first model had 360 horses and featured a V8 engine. Collectors consider this as being the only muscle car that is non-American and that is still considered. Rarity and popularity were always constant.
Oldsmobile 442
The 442 configuration is the one that is the most popular of all the Oldsmobile models. It appeared as an options package until 1968 for the popular Cutlass. Then, 442 became a model of its own. L69 is the favored option. It was only available in 1971 and had a stronger engine, reaching a quarter-mile in under 15 seconds. Handling was also among the best of the moment. The iconic hardtop muscle car collectors love is not available today and there were just 54 special W-30 models released.
Final Thoughts
Classic muscle cars will most likely always be popular and although the models mentioned above may become less popular, there will always be people that will look for them. It is hard to argue with the appeal since these vehicles have unique designs. Others can be mentioned and subjectivity will dictate popularity but these models will surely always be loved.
If you have an amazing classic muscle car, why risk it getting damaged, we recommend keeping your prized possession safe, so if you haven't already, you should look into sorting out car storage for your muscle car.